For grooming, styling and modeling hair and beard, of course, we use professional products. During the treatment you will receive an explanation about this and we will gladly advise you. Most of the products we use for hair and beard are also available with us.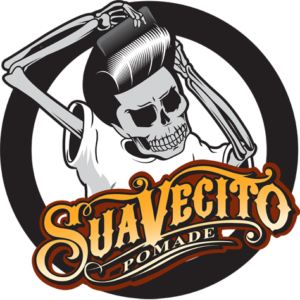 Suavecito
Tough and well-known brand in the barbering world. Super quality products. 'Made in USA' by two enthusiastic Mexicans. Famous for its pomades. Original hold, firme hold, and now also a matt clay with firme hold! New to the market and of course we have it. Great line of grooming products, including a premium beard oil and excellent beard wax, packed in a stick. Just twist and apply directly to your beard. Fits right in your pocket so you can take it with you, ideal for your beard care on the go. With Suavecito your hair and beard will fit perfectly! Come and get some Gringo!
Uppercut Deluxe
This Australian brand is inspired by the barbers in the 50's. Made with only the very best ingredients, UCDL offers a beautiful line of products. At MacLaine's you will find at least the "regular" De Luxe pomade, the Easy Hold Clay and the oil-based Monster Hold pomade for the ultimate pompadour or quiff! And to safely wash that sample out afterwards, the Uppercut Degreaser. It also works perfectly to get other oil-based pomades, such as the pink Lard out of your hair. New in the range is the styling powder. Sprinkle it directly on your hair from the handy canister and bring it into your favorite shape!
Hunter 1114
Hair styling products such as clay, pomade, fiber and mousse. A small but tough and ambitious brand with luxurious and unique mineral care products. Hunter1114 is distinctive and combines scent, appearance, quality with perfect workability. The unique packaging gives the "Look & Feel" that you expect from a tough and stubborn product. Hunter 1114 is only available in the professional barbershop.
SUAVECITO BEARD WASH SMALL PACK
The QR code on the small bottle sold by MacLaine's directs you to this page. The bottle contains 100ml of original Suavecito Beard Wash. For details, see the images of the larger packaging on the right.